Align Your Baby
Designed to encourage your baby into a better position, so that you can enjoy an easier birth!
Sign Up Here
You are an intelligent, educated and well informed Mum to be...
You've read LOTS, done an antenatal course (or two!), attended pregnancy yoga, are eating well and staying as active as you can... in between working and catching up with friends!
You know your birth options and are on a journey to creating an amazing birth experience.
You want your birth to be calm, in control AND straightforward.
You're planning to use as little pain relief as possible. In fact you're doing all the right things to prepare for a super EMPOWERING birth experience!
But there is ONE THING you're missing..... and ALIGN YOUR BABY is going to help you get there.
Of course not everything can be predicted or controlled during birth, but imagine....
The day when you get to meet your baby for the first time. Your labour has started off with some mild and easy contractions, you feel calm AND quietly excited, knowing you are ready to do this. In fact you feel like you were born ready!!
Labour progresses smoothly with your contractions building in strength and intensity, just as they should. When you meet your midwife or doctor, they check you over and let you know that your baby is in the best position for an easier birth.
You feel powerful, breathing through each contraction.
As a few hours go by, your cervix opens gently and your baby moves down through your pelvis, navigating its way smoothly.
As you go into the pushing phase of your birth, your baby continues their journey easily, rotating on their way out.
And within one to two hours you are filled with the greatest rush of euphoria and amazement. As you push your baby out into the world and lift them up into your arms for the very first time!!
YOU DID IT!!!!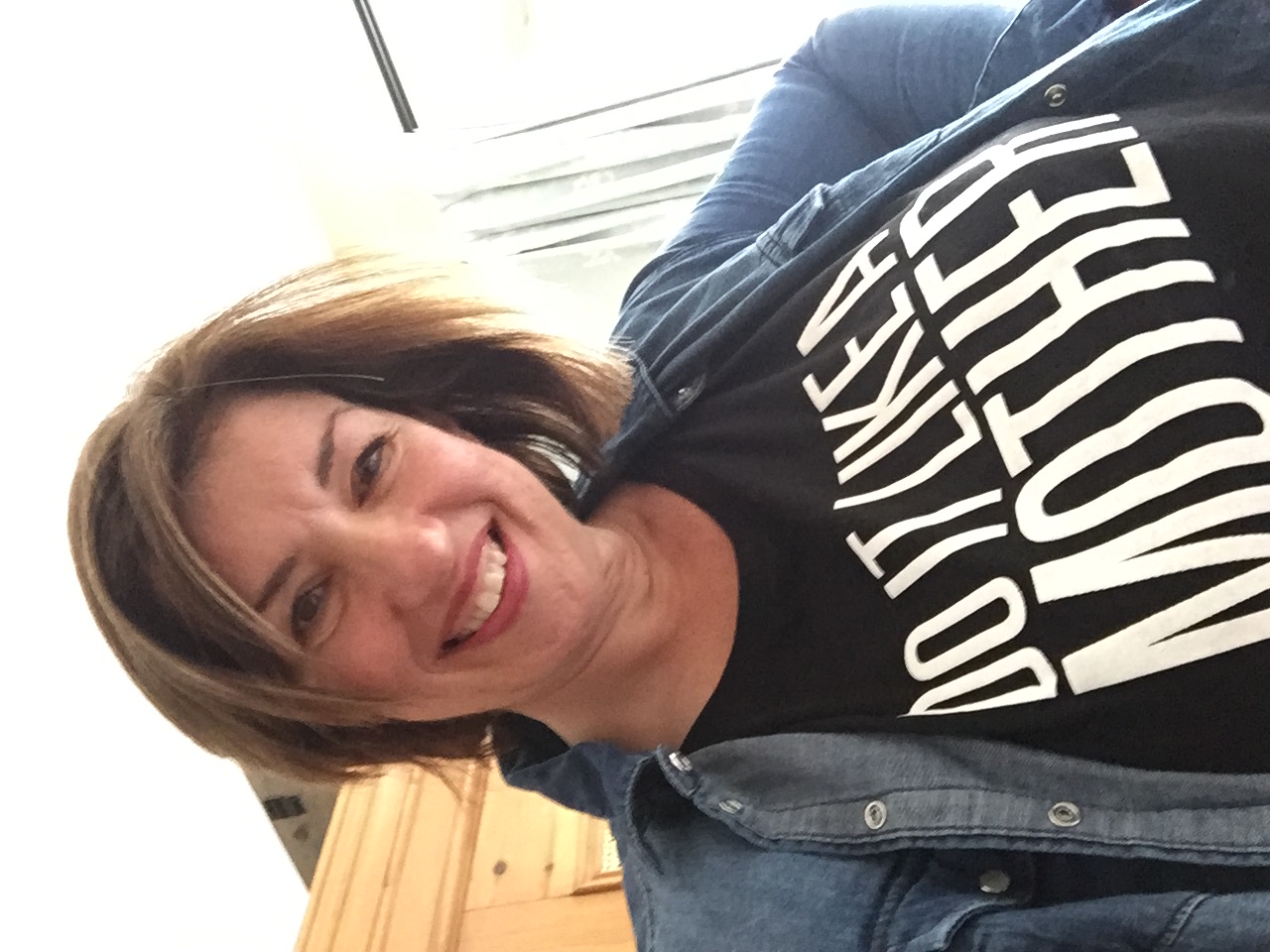 "As a labour ward midwife I purchased the Align Your Baby course in order to help more of the women in my care achieve optimal fetal positioning, and to help them achieve the best birth possible. I see misalignment , in particular back to back babies all the time in my role and I wanted to learn new skills to help women achieve shorter more comfortable labours.


This course is amazing! It is well presented, easy to follow and extremely well explained for both mothers and midwives and includes information from a midwife, pregnancy yoga teacher and osteopath and gives plenty of practical exercises which can be practiced throughout pregnancy. My particular favourite was the Rebozo section.

I would recommend this course to all pregnant women, whether it is your first, second, third or subsequent baby. If you have experienced a back to back labour in the past or if you have a baby in the breech position. This gives lovely practical exercises to maximise your chances of a straightforward birth, and also to make pregnancy more comfortable.

This course is an absolute bargain! The amount of expert content and researched information is priceless. Although I have been a midwife for over 20 years, I have learned so much from doing this course and will be using the techniques in my day to day work as well as recommending it to pregnant mums."

- Susan, Labour Ward Midwife

"I'm delighted to tell you, at the walk in scan on Monday baby had gone head down, and even her spine on the left! So I have avoided ECV "
- Pippa, Expectant Mum 36 Weeks Pregnant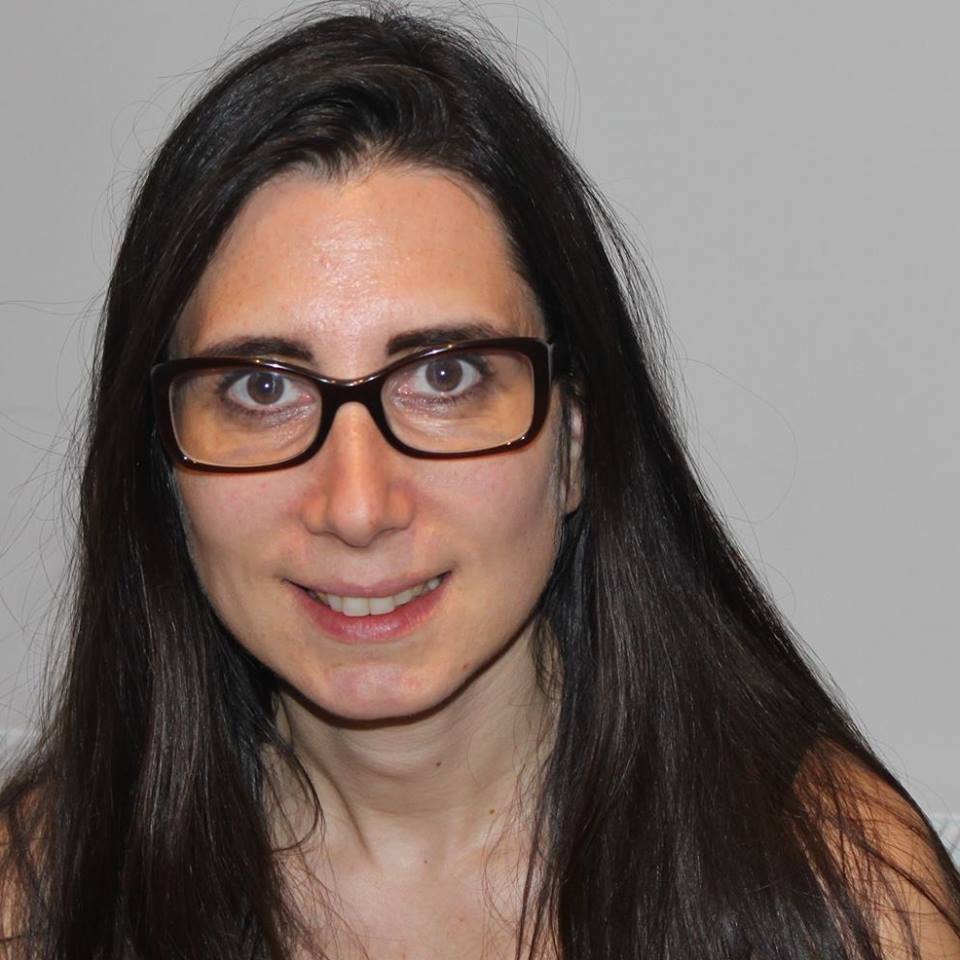 "As a Senior Midwife and Hypnobirthing teacher I found the 'Align Your Baby' course very inspiring. The content in this course is explained very clearly and any one can follow it.

As a midwife I always encourage women to keep a healthy lifestyle during pregnancy and in this course you will find the 6 very easy steps to achieve this during pregnancy and beyond!!!

The yoga exercises are fantastic and can be done safely even if you never done yoga before. So no excuses ladies!!! If you aim for a wonderful birth experience I truly recommend to this course."


- Paula Lavandeira, Senior Midwife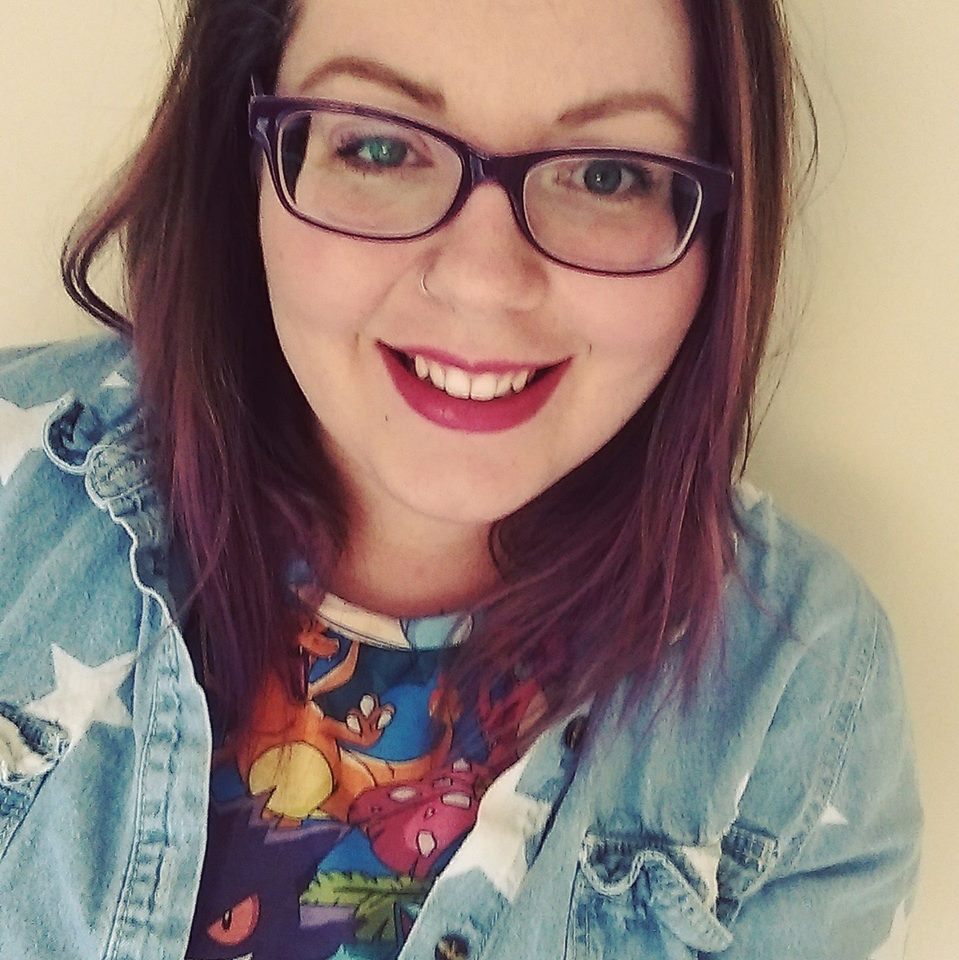 "At last! A totally accessible, easy to follow guide to getting baby birth ready. All the info and skills you'll need as a mum, birth partner, doula, antenatal teacher, or midwife to encourage baby into an optimal position.

Up until the creation of Nissa's Align Your Baby programme, the world of aligning body, baby and pelvis had felt overwhelming - Pinterest posts here, YouTube videos there, none of which left me, as a doula and Hypnobirthing instructor 100% happy that my clients were getting exactly the info they needed.
In the work that I do I know the difference baby's position can make to the ease and progress of labour. I have been so excited to see Nissa's work and I have not been disappointed.
Nissa's dulcet tones, warm energy, and obvious knowledge and passion, will leave you completely confident that you can focus on your baby's position, in postures and habits that are totally manageable and straight forward to learn.
I can't wait to start sharing this knowledge and entrusting my clients into Nissa's capable hands. We need to get this course into the homes of every single pregnant person."
- Hannah Abbey, Rebel Heart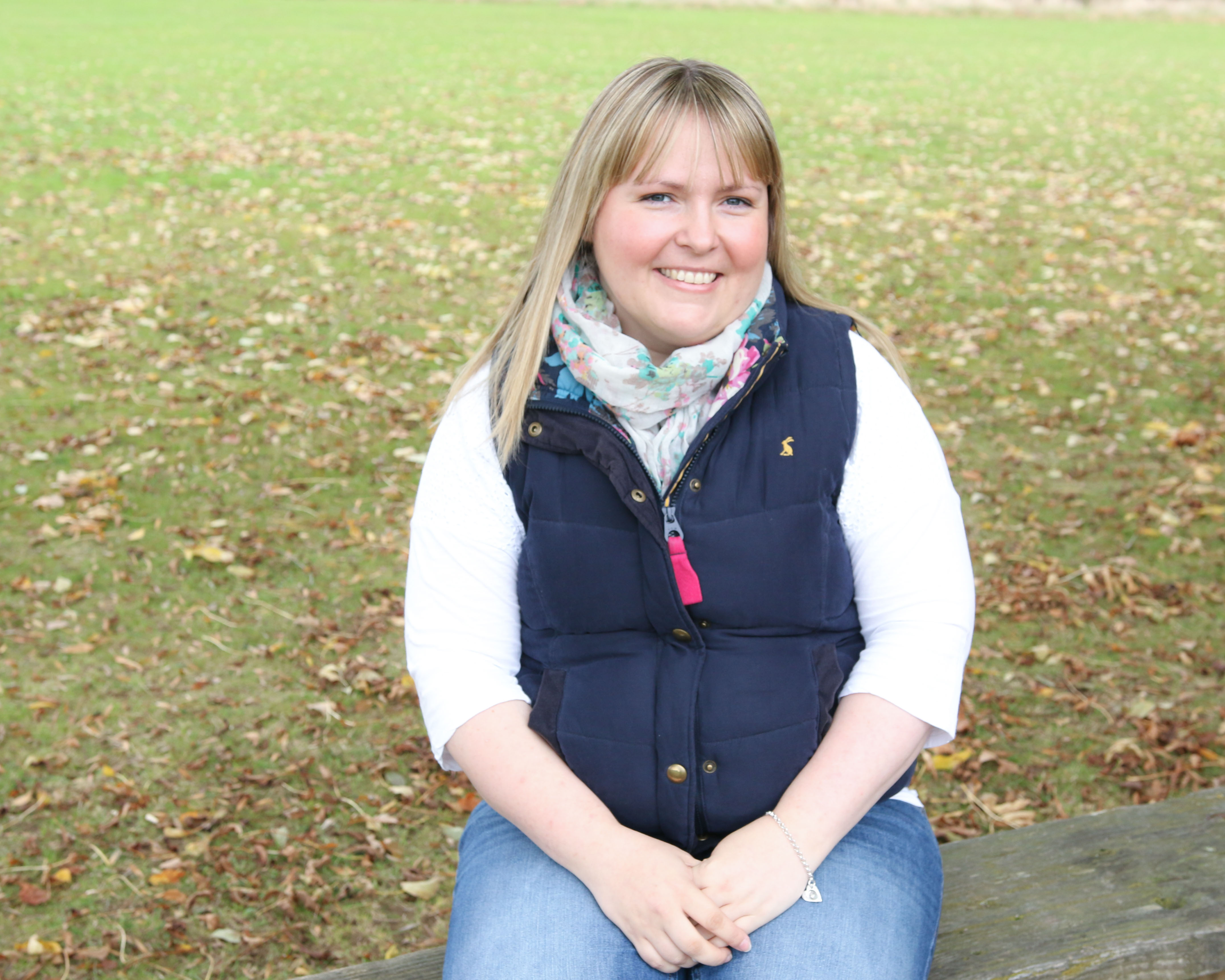 "I love the Align Your Baby course and will be recommending it to all the pregnant women I work with (and birth professionals who might be looking for additional knowledge in this area) – it really is essential viewing! I am so pleased to see that there is such a comprehensive, informative and accessible course that focuses on the importance of the position of baby during pregnancy and labour.
The course offers women and their birth partners' information AND practical strategies to adopt throughout their pregnancy and labour. The rationale behind everything is clearly explained so you know exactly why the different things are being suggested.They videos are easy to watch and digest with great demonstrations and instructions to follow as you go through. A really valuable course."
- Yvonne Hopkinson, Hypnobirthing Practitioner and Antenatal Teacher
Align Your Baby gives you a 'troubleshooting in labour' guide, to follow if your labour is long or your baby turns back to back.
What do you do if labour begins and it is long, your baby turns into the back to back position, your cervix isn't opening or labour doesn't seem to be progressing? Follow this 'troubleshooting for labour' guide to get things moving again!

Align Your Baby will teach you how to encourage your breech or transverse baby to turn head down.
If your baby is lying breech or transverse, you will be offered an ECV to turn them. If your baby doesn't turn, then you will be faced with either choosing a planned caesarean or a vaginal breech birth. All of this may be avoided, using the Breech Method to turn your baby at home.
Align Your Baby will teach you WHY aligning your baby is SO important.

So you will understand how your body really works and more importantly be able to prepare practically for an easier birth.
Align Your Baby will show you how to encourage your 'back to back' baby to turn, using the Align Your Baby Lifestyle Six.
Going into labour with your baby lying at the front, reduces the chance of a long and exhausting birth.

Align Your Baby will provide you with a nourishing private yoga class, with six key postures you can do at home.
Yoga strengthens your body and helps align your ligaments and muscles in pregnancy, to support a more comfortable birth.
Align Your Baby will teach you a special rebozo scarf technique.
So you can help your baby to turn in pregnancy. This technique is also very useful for labour, adding to your box of practical coping tools for birth.
Align Your Baby will provide you with four osteopathy postures to do at home.
A misaligned pelvis can lead to a long labour, epidural and assisted birth by forceps or caesarean. These four osteopathy postures give you the opportunity to align your pelvis during pregnancy, for an easier birth.
My time working as a midwife and a hypnobirthing teacher has shown me how well these techniques work, AND what a difference they can make to your experience.
Join the ALIGN YOUR BABY REVOLUTION. And enjoy the birth that YOU deserve!!!
Meet the Experts Guiding You Through This Programme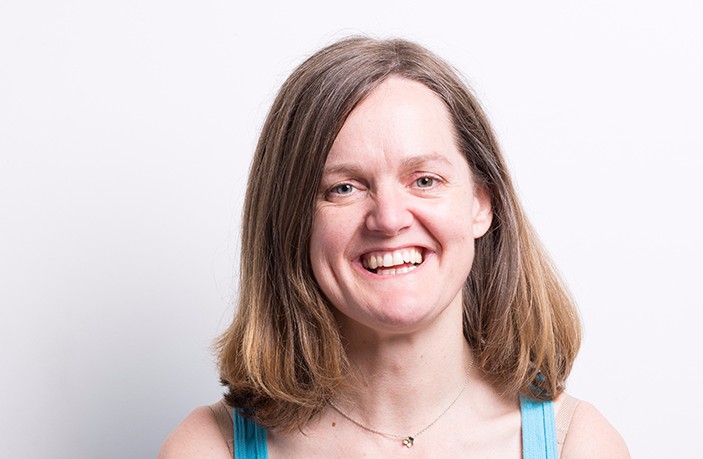 Rebecca Davies - Osteopath
Rebecca is a womens' health specialist, focusing her practice on pregnancy, postnatal and babies. She holds a Post Graduate Diploma in Women's Health Osteopathy (PGD WHO) and is a full member of the Molinari Institute of Health. In this programme Rebecca will teach you how your pelvis, ligaments and muscles really work. And most importantly, how you can realign them yourself at home.

From Rebecca:
"I have seen through my own personal journey the enormous benefits of osteopathy on many areas of my life including posture and emotional well-being and love sharing my passion for osteopathy with others.
I'm interested in not just musculo-skeletal problems but the whole of your body and how it all ties in together. Having a holistic approach is a very powerful way to work on improving things from the source."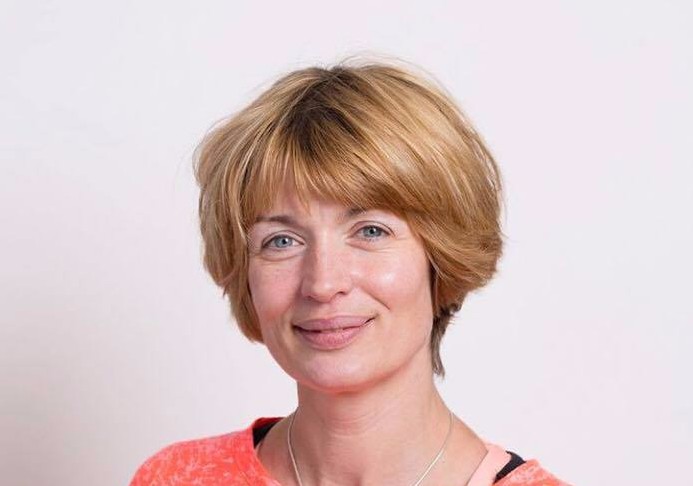 Sarah Rush - Pregnancy Yoga Teacher
Sarah's passion and love for Yoga shines through in this programme, as she teaches you six beautiful yoga postures that you can do in your home, to strengthen and align your pelvis. Having practiced yoga herself for 25 years, she is a wealth of deeply practical and profoundly transformational knowledge. Sarah has collected numerous Yoga qualifications over her many years of teaching.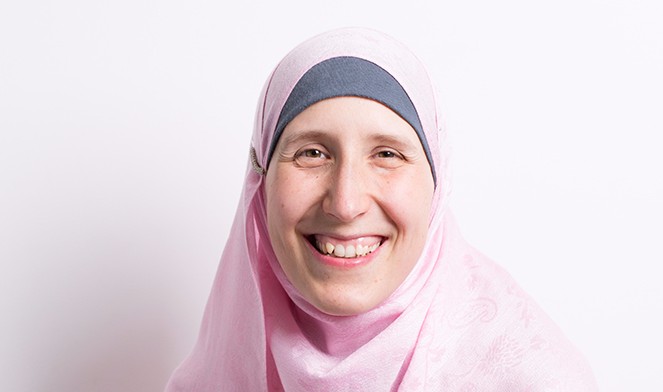 Barbara Hanachova - Independent Midwife
Barbara worked as the head of the homebirth team for her local NHS Trust before becoming an independent midwife for The Neighbourhood Midwives. She brings a wealth of midwifery knowledge and experience, as she teaches you how to use the Rebozo scarf technique in this programme. Barbara is a true midwife, understanding what it really means to stand with women as you have the most powerful experience of your life.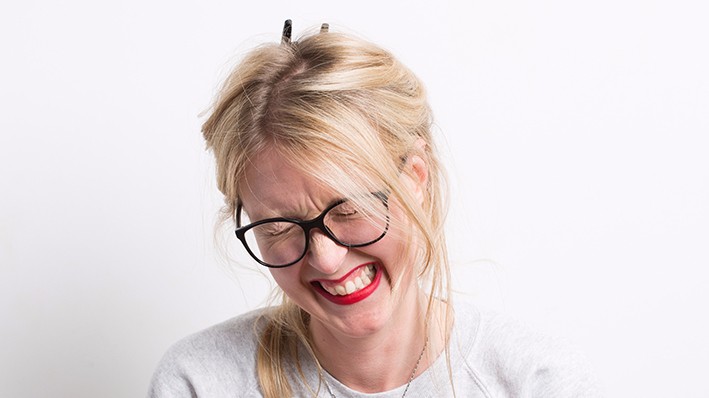 Anthonissa Moger - Midwife + Hypnobirthing Teacher
Founder of Align Your Baby, Anthonissa has a BIG vision for the future.
"My experiences working as a midwife and hypnobirthing teacher showed me the great need for this programme. With ever increasing rates of birth by forceps and caesarean, I became determined to make a change for all future birthing women. This programme IS the missing piece of the birthing puzzle, enabling thousands more women to enjoy easier, quicker and more comfortable births!"


Frequently Asked Questions
Why should I do this course and not just watch some videos on Youtube about optimal fetal positioning?
This course brings together the knowledge and experience of four experts, providing you with the best practical advice from midwifery, yoga and osteopathy. The course is divided up into 5 modules with 10 easily digestible videos packed with expert content. The course is designed to be practical so that you can take the information on board and apply it easily in your life, so that you don't feel confused or overwhelmed, giving you the best opportunity to encourage your baby into a better position for birth.
Is this course for birth professionals?
Absolutely YES! This is vital information for all midwives, doulas and antenatal teachers. Click this link to find out more.
I previously birthed by caesarean, is this course for me?
Yes!! Caesarean births often occur due to mal positioning of your baby or misalignment of your pelvis. I would recommend that any mother who wishes to have VBAC (Vaginal Birth After Caesarean) would benefit from this course.
My baby is breech, can this programme help me?
Absolutely! One of the five modules in this programme is designed to encourage a baby that is lying breech or transverse to turn to head down!
At how many weeks pregnant should I start the course?
You can start this course at any stage of pregnancy.
When does the course start and finish?
The course never ends! It is a completely self-paced online course - you decide when you start and when you finish.
How long do I have access to the course?
After enrolling, you have unlimited access to this course for twelve months.
What if I am unhappy with the course?
We would never want you to be unhappy! If you are unsatisfied with your purchase, contact us in the first 7 days and we will give you a full refund.
Is this course suitable for all pregnant women?
If you have any medical problems or complications in your pregnancy, please check with your midwife or doctor before you complete this course.